Alumni Association Membership
Cal State Fullerton is celebrating an important milestone – our 60th anniversary!
During this special time in our history we wish to recognize your important role in the continued growth, evolution and success of our University by bringing to life our motto, "Once a Titan, always a Titan!"
Become a Member
Join the Cal State Fullerton Alumni Association for the special, limited-time 60th anniversary rate of $60 per person. Your purchase includes your Lifetime membership as well as a $12 contribution to the Alumni Association scholarship fund.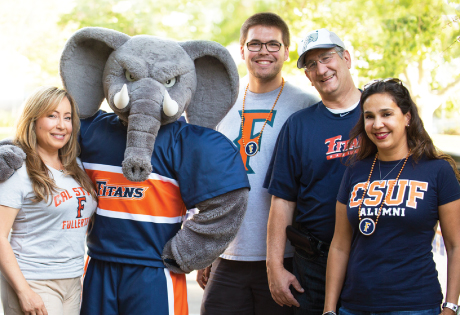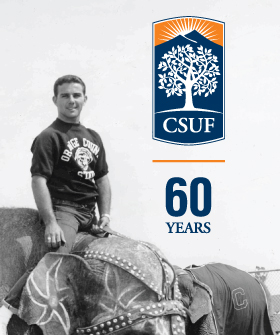 In 1957, the California Legislature passed a bill establishing a state college in Orange County. The first graduating class consisted of five students. Today, Cal State Fullerton is a "first-tier" national university enrolling more than 40,000 students, offering 109 degree programs and hailing more than 285,000 alumni. What a difference 60 years makes!
From the heart of our current student body radiating out to the far reaches of our global alumni – we are a network of Titans – powerful and influential as individuals, but together we are family of giants!
Thank you for being a part of this remarkable 60-year journey! Please take a moment to commit to being a part of our future by becoming a member of the Alumni Association for life before this offer ends!