GEAR UP | Sept. 25
FREE FOOD // FREE RESOURCES // FREE OUTFIT
Titans, need help finding what to wear for the Career Fair? Do you have questions leading up to the Career Fair?
Gear Up is a career readiness workshop hosted by the Alumni Association, the Career Center, and Tuffy Basic Needs to provide you all the answers and resources to help you navigate the job search. Whether this is your first year on campus or your last, it is always a good plan to utilize your free resources to help you look sharp, present a top-notch resume, and that will prepare you so you can land that perfect job.
Wednesday, September 25
Session 1: 11:30 a.m. – 1:30 p.m.
Session 2: 4:30 p.m. – 6:30 p.m.
Golleher Alumni House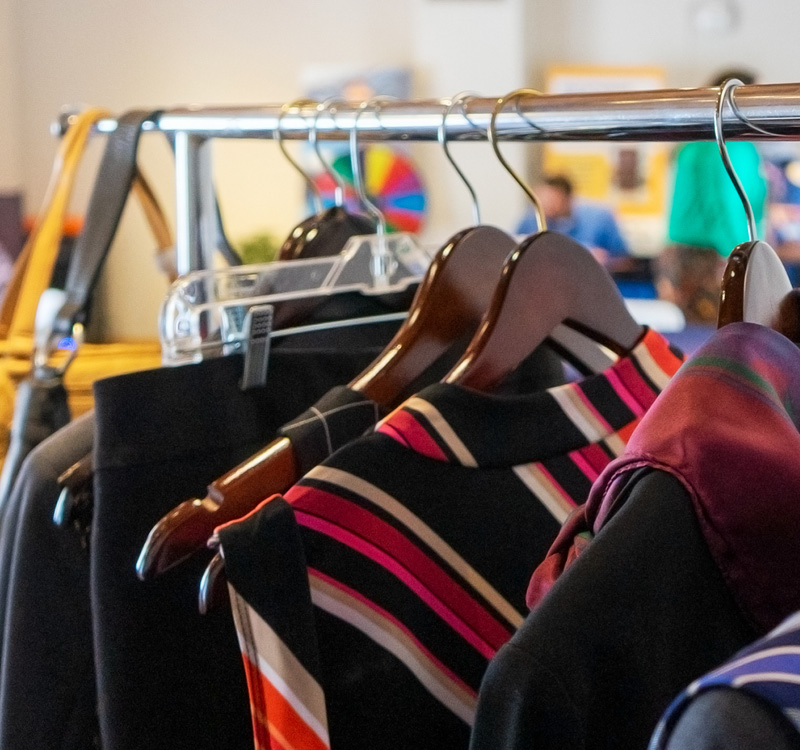 Stop by find help with:
Career tips
Job search advice
Resume review
Interview/Introduction help
Free professional outfit resources
DONATING AT WHW
Items accepted at WHW

Central Orange County
WHW Donation Center
2803 McGaw Avenue
Irvine, CA 92614
(949) 631-2333
Monday to Friday: 9 a.m. – 5 p.m.
Saturday: 9 a.m. – 1 p.m.
South Orange County
First Bank
26562 Moulton Parkway, Suite 62B
Laguna Hills, CA 92653
(949) 448-5180
Monday to Thursday: 9 a.m. – 5 p.m.
Friday: 9 a.m. – 6 p.m.
North Orange County
First Bank
8251 Westminster Boulevard
Westminster, CA 92683
(714) 934-5700
Monday to Thursday: 9 a.m. – 5 p.m.
Friday: 9 a.m. – 6 p.m.
DONATING ON CAMPUS
Golleher Alumni House
800 N. State College Blvd,
Fullerton CA 92831

(657) 278-2586
Monday to Friday: 9 a.m. – 4 p.m.
Due to our space constrictions, we are limited to items we can accept. However if you have other items you are looking to donate, please check out one of the WHW drop off locations and review their donations page.
ITEMS ACCEPTED AT CSUF
Full-sized hygiene products:
Shaving Cream
Razors
Soap
Shampoo
Conditioner
Toothpaste
Dental Floss
Mouthwash
Deodorant
Menstrual Products
Washcloths
Hair Brushes
Travel sized products or other products not listed above will not be accepted.
Professional attire:
Dress Pants
Slacks
Collared Shirts
Dress Shirts
Dresses
Suits
Blazers
Ties
Shoes, jewelry, or other type of clothing not listed above will not be accepted.