Young Alumni Academy
We have partnered with Extension and International Programs (EIP)

to provide 2-weekend professional development courses. At the end of the program, there will be a session dedicated to networking with alumni working in each field to provide more insight. Registration closes on July 29th, or once spots fill up.
Premier Package:
$40 which includes access to all three sessions and the bonus networking session, all course materials, and a special Thank You Gift.
Sessions:
$15 per session which includes access to the zoom session and course materials, classes can be purchased individually.
Register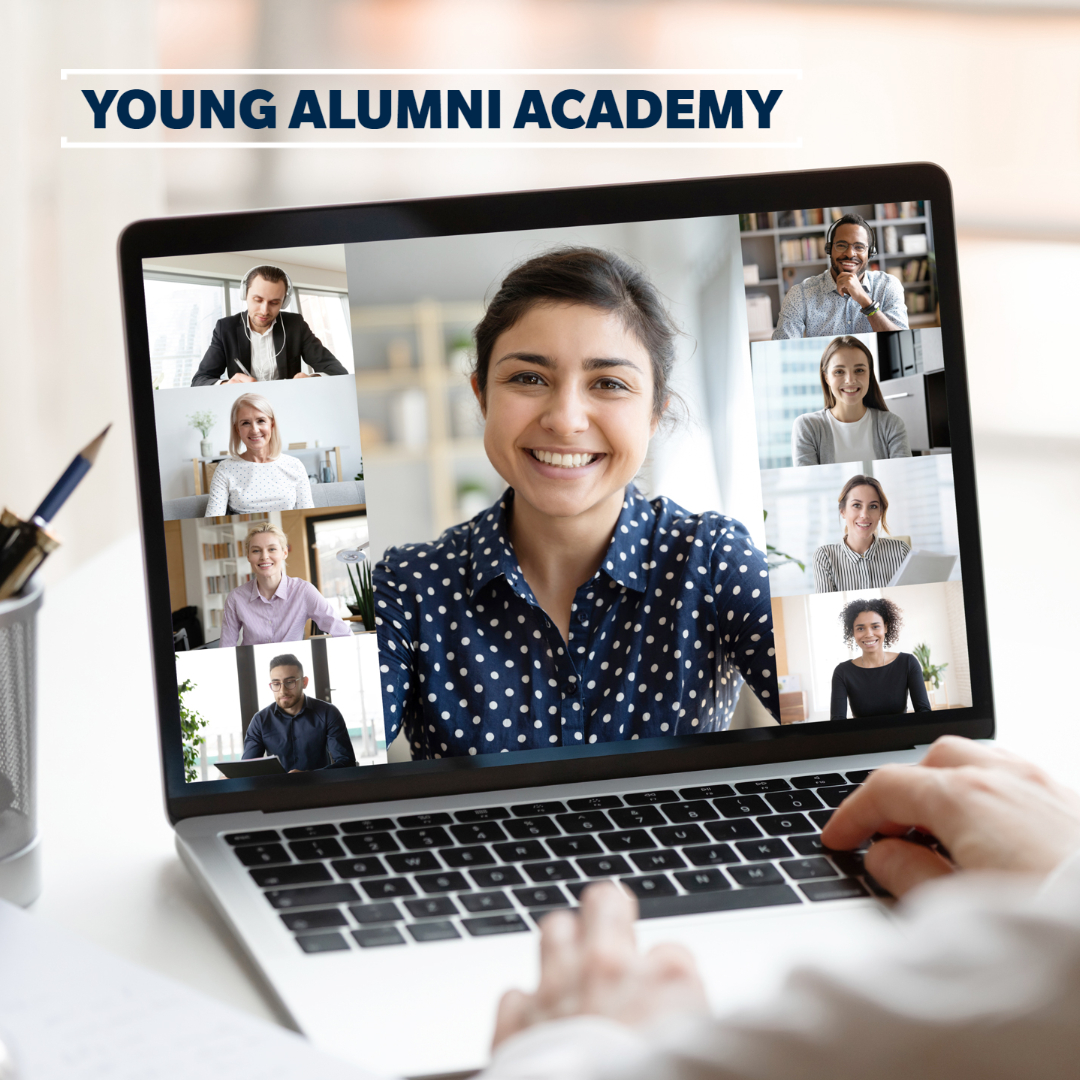 Saturday, August 1
Session One: 9 a.m. – 10:30 a.m.
Volatility, Uncertainty, Complexity, & Ambiguity (VUCA) and Change Leadership
VUCA are the realities of today's professional world. Organizations and their aspiring leaders must learn to utilize the opportunities brought about by changes to the advantage of their organization. In this session, we will discuss the factors influencing the VUCA environment and the change decisions, as well as leadership qualities needed to successfully navigate changes.
Session Two: 10:45 a.m. – 12 p.m.
Digital and Cyber Security
The growing frequency of cybersecurity breaches in companies of all sizes helps to illustrate the demand for highly qualified cybersecurity professionals. However, the industry experiences great challenges in securing a workforce with needed skill sets. The session will provide an overview of the opportunities in the field open to individuals with or without a computer science background. In this session, we will focus on identifying cybersecurity, discussing the differences between Security nad Vulnerability analysts, and discussing the framework of cybersecurity.
Saturday, August 8
Session One: 9 a.m. – 10:30 a.m.
Digital Marketing-a landscape of the new Outreach
Today's marketing professionals must be able to plan, execute, and deploy a multi-channel digital marketing campaign. In this session, we will provide an overview of common vocabulary with industry professionals, discuss the advantages and disadvantages of different media platforms in relation to business objectives, and the opportunities associated with digital marketing strategies and tactics.
Bonus Session: 10:45 a.m. – 12 p.m.
Virtual Networking Session
Connect with your fellow attendees in this exclusive bonus session offered only to those that registered for the Premier program package that offers all three sessions and a thank you gift for participating.