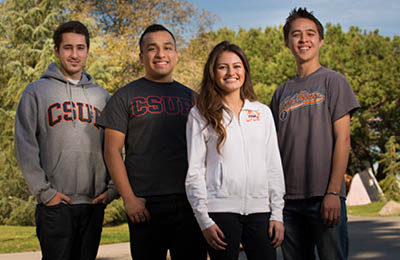 Alumni Lifetime Membership
Become a lifetime member of the Alumni Association for a one-time rate of $149. Your membership purchase grants you lifetime access to unique privileges, resources and includes a 20% contribution to the Alumni Association scholarship fund.
*Please note membership is non-refundable. Thank you for showing your Titan pride and investing in your alma mater! 
Join Today

Member Benefits
TRAVEL PROGRAMS
AESU YOUNG ALUMNI TRAVEL
Embark on the Classic Europe Grad Trip, which brings together a group of 40-50 graduates annually to explore Europe together. Or travel to intriguing destinations with fellow Titan travelers who have also graduated within the last 10 years. Enjoy this member benefit through AESU and travel with fellow Titan explorers! View Trips .
AHI TRAVEL
For more than 50 years AHI Travel has dedicated themselves to providing the very best service, travel experiences and value for their travelers. Alumni Association members are welcome to book a trip of a lifetime with AHI

Travel. View Trips

.
REDPOINT TRAVEL INSURANCE
Rest easy knowing your next travel adventure is protected. The CSUF Alumni Association has partnered with Redpoint Travel Insurance

 to ensure our alumni have the most comprehensive and flexible travel insurance protection against unexpected travel issues.
ON CAMPUS BENEFITS
ALUMNI LIBRARY CARD
To obtain your alumni library card, fill out this Titan Alumni Card form


 and email it to alumnimembership@fullerton.edu

. Once your Titan Alumni Card is ready for pick up the Alumni Membership team will alert you and you can pick up your card at the  Golleher Alumni House . The Titan Alumni Card

 allows you to access all 23 CSU Libraries

for book borrowing privileges . Remote online database access and interlibrary loans are not available to alumni at this time; online databases are available onsite only. 
STUDENT RECREATION CENTER (SRC)
Alumni Association members can become members of the SRC! Enjoy approximately 40 hours of drop-in fitness classes and specials rates for fee-based services such as personal training at the award-winning SRC! Student Recreation Center

Membership pricing for Alumni Association Members:
Per academic semester: $120
Monthly: $25

Weekends Only (Monthly): $13.75

Weekends Only (Per semester): $65

Weekends Only (Yearly): $165
TITAN SHOPS
Receive a one–time 20% discount on CSUF emblematic merchandise. Coupon valid in-store only and must be presented at time of purchase. Visit the Titan Shops website

.
FREE CAMPUS PARKING
Come back to campus to attend an event, use the library, or request your transcripts. Members receive three on-campus parking vouchers through the ParkMobile app, each redeemable for one parking session. Contact alumnimembership@fullerton.edu

 to receive yours!
CAMPUS ACTIVITIES
TITANS ATHLETICS
Take advantage of general admission to buy one, get one free ticket for regular-season home games. Must show your Alumni Association membership card and photo I.D. at the Titans Athletic Box Office on game day to purchase your tickets

, maximum of 8 tickets. Offer good for general admission tickets only. Not valid for Softball's Judi Garman Classic Tournament.

INTRAMURAL SPORTS
Participate in Titan Recreation Intramural Sports

. Leagues and tournaments are available in a wide variety of indoor and outdoor sports year-round. Only Alumni Association members, who have purchased an Alumni Membership with the Student Recreation Center (SRC), may register for a team.
CSUF PERFORMING ARTS
Receive the "Titan discount" rate on advance purchase tickets. Must purchase at the Clayes Performing Arts Center Box Office

 or over the phone.
PROFESSIONAL DEVELOPMENT
INVITATIONS TO ALUMNI NETWORKING ACTIVITIES
Receive invitations to special Alumni Association events like Vision & Visionaries, The Stampede - Baseball Tailgate, Dinner with 12 Titans, and regional outings.
EXTENSION AND INTERNATIONAL PROGRAMS
Receive a $50 discount on one non-credit continuing education course offered through Extension and International Programs

. This offer applies to most non-credit courses and to those with a fee of $125 or more; one course per membership.
STUDENT BUSINESS CONSULTING PROGRAM
Would you be interested in learning how your business could leverage our diverse CSUF student body?  Save 15% on the cost from the College of Business and Economics when you sponsor a consulting team.
A student team will provide detailed analysis of your business, thorough research and a useful project report tailored to individual client needs. Request your appointment

 today!
POST-GRADUATION CAREER SERVICES
Titan grads have full access to all CSUF Career Center

 resources for up to one year after graduation. Recent grads, take full advantage of all Career Center resources, including in-person and one-on-one resources. Alumni Association members have lifetime access to online Career Center resources.