Dinner with 12 Titans | Spring 2022
IT'S MUCH MORE THAN JUST A MEAL
Our signature program Dinner with 12 Titans (D12) brings students and alumni around the table over a shared Titan experience. While workshops, panels, and formal networking events are great ways to connect, D12 is a space for Titans across generations to come together over casual conversation.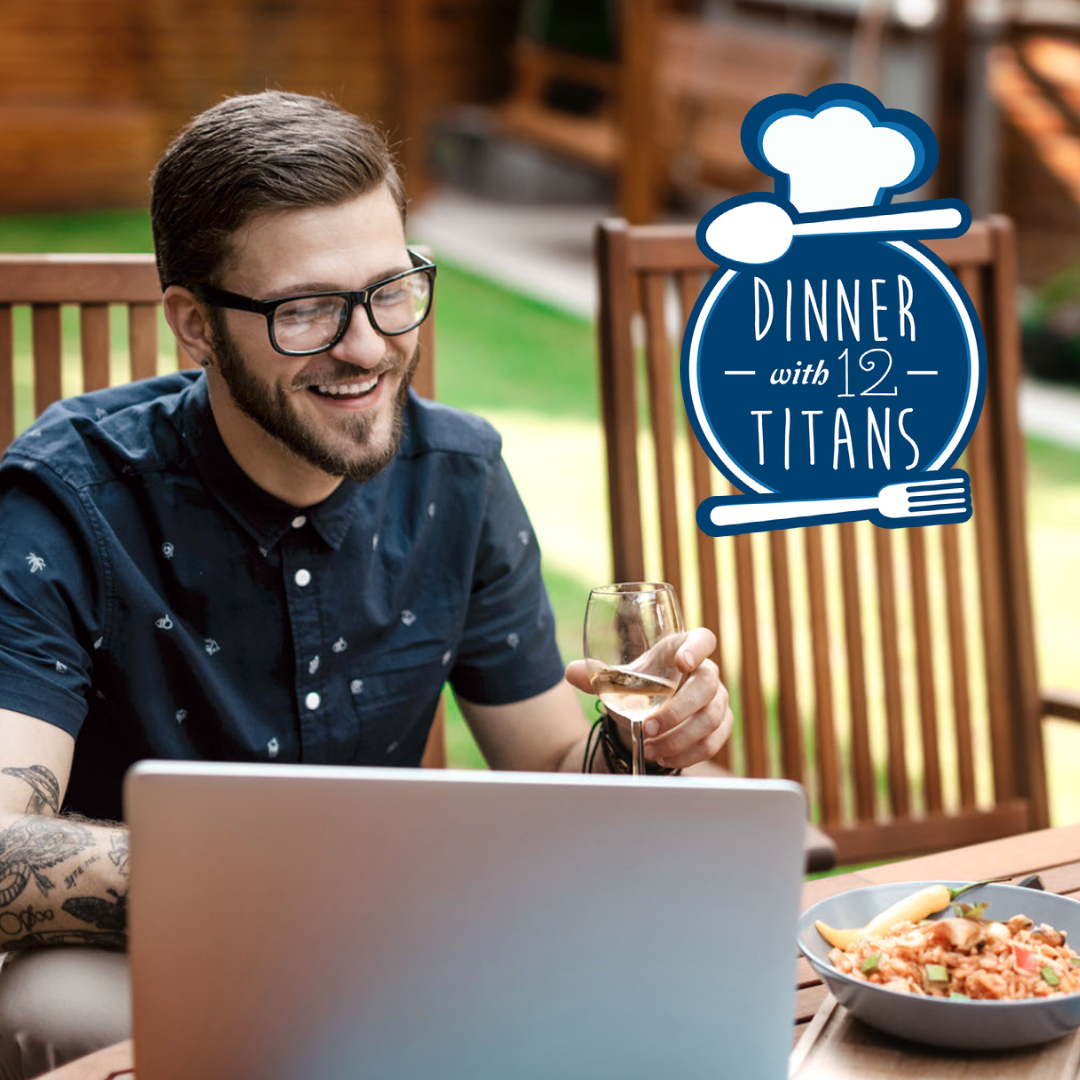 No set questions or strict program to follow. Students can ask anything such as changing majors, navigating the job search, how to network, how to get the most out of college, or anything else that will help them navigate their college journey. Alumni are encouraged to share their experiences of failure, triumph, and continuous work.
Alumni Host Registration

Student Registration

Basics of Participating
This is event is FREE for students, you just have to make sure you arrive on time (both in-person and virtual)
Students will be able to choose from the various hosts based on the information hosts provide (this will include information about their professional and academic career)
Students can attend a pre-dinner meeting with the Student Alumni Ambassadors to learn how to make the most of the experience
Students can sign up to join up to three (3) hosts to join around the table
Hosts will choose the date, time, and location (virtual, at a restaurant, or in their home)
Hosts can host for free via Zoom, or can opt for an in-person experience by providing a meal for 8-12 students through hosting in their home or at a restaurant
Hosts are ideally 2-3 years into their career and willing to share about their personal, academic, and professional journey as it pertain to helping our students
Students and hosts will receive questions/conversational tips prior to the dinner
What folks can expect of a Virtual D12:
They will be held Monday through Thursday for ONE (1) hour via Zoom
Hosts and students from around the world are encouraged to participate
Space is limited to provide all participants a chance to directly interact with one another
What folks can expect from an In-Person D12:
They will be held Saturday through Sunday
A maximum of twelve (12) students can sign up per meal
Meals typically run a minimum of 1.5 hours
The location's city will be included in the event information when students RSVP
The exact locations will be sent the week of the meal to students registered
Students are responsible for coordinating their own rides
President's Directive 22 as well as applicable state/county/city guidance must be followed regarding masks and vaccinations
For more information regarding Titans Return: COVID-19 Recovery visit: http://coronavirus.fullerton.edu/
Interested and want to learn more? Contact the Student Alumni Ambassadors at saa@fullerton.edu

. We'll have a past attendee or an advisor reach out to share more information with you and answer any questions you may have.
Seats fill up quick, so make sure to follow @CSUFSAA

for the latest updates!
---
"Give it a shot! You loose nothing from knowing other people and connecting with other classmates."
– Participant from Fall 2020 (Virtual D12)
"It is a very valuable experience, even if you don't feel like talking a lot"
– Participant from Fall 2020 (Virtual D12)
"In life we learn best from our own experience. Dinner with 12 Titans is like taking a short cut to a lesson they've already learned."
– Participant from Fall 2020 (Virtual D12)
"Virtual Dinner for 12: all of the career advice, no anxiety."
– Participant from Fall 2020 (Virtual D12)
"Grateful to have been able to grow my network through D12. My host offered to help me in any way he could to get me connected to others as well."
– Participant from Fall 2020 (Virtual D12)
"In all of life I've made an effort to remember the joys. This event is one of those joys."
– Host: Curtis Buck '77
"You only need an open heart to host."
– Host, MaryLouise Hlavac '80
"This Covid-19 era Dinner With 12 Titans had to be virtual, but it still had the hallmarks of the traditional event: great dialogue, sharing advice and bonding over common dreams".
- Host, Darren Jones '91
"We forget how hard it was to find our bearings when we graduated from Cal State Fullerton, and the world has changed exponentially this year. This was an opportunity to connect with students and graduates who might an extra word of encouragement or affirmation to reassure them that they are indeed going to be OK."
- Host, Darleene Powell '02
"Of all my volunteer affiliations, my association with Cal State Fullerton is the most gratifying. And D12 is certainly one of the reasons why. I have hosted over five D12 Dinners, meeting numerous students from all walks of life; making friendships, providing guidance and a break from the rigors of college life. Host one. You'll love it! I guarantee it!"
- Host, Paul Carter '92